French, Drama, Movement, Yoga and Outdoor Learning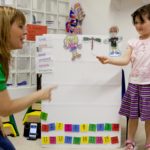 When the children move in to one of the pre-school classes, they have french lessons each week and are taught by an early years french teacher. The activities include role play, the use of puppets as well as learning a range of simple french songs. The french teacher holds 'open lessons' for parents so that the children can demonstrate the progress they are making.
Weekly emails are sent home so that parents can see what has been covered each week, with the aim that parents might like to reinforce key vocabulary or themes covered.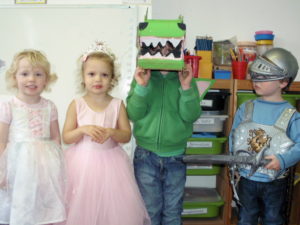 One of our aims at Stepping Stones is to develop children's confidence and ability to express themselves. We have links with several actors who work on a regular basis in the nursery. Each class has drama and movement which inncorporates yoga with a peripatetic teacher each week. We also place an emphasis on interactive story telling, involving the use of props.
We occasionally have designated 'dressing up' days at the nursery where the children come to nursery in a costume of their choice. Not surprisingly, this leads to a significant amount of role-play on those days!
Each class will spend sometime each week in outdoor learning at our local park. This provides all of our childdren with a regular opportunity to achieve and develop confidence and self-esteem through hands-on learning experiences in our natural environment.