Ofsted Report
Our last inspection was carried out on 14th January 2013. We were graded as  Outstanding in all areas.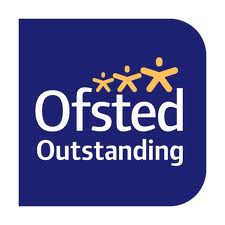 We are inspected by The Office For Standards in Education. Ofsted focus on:
'How well the early years provision meets the needs of the range of children who attend'
'The overall quality and standards of the early years provision'
'The effectiveness of leadership and management of the early years provision'
'The contribution of the early years provision to the children's well-being'
Please follow this link to the Ofsted website to read the full report, or read report. Quotes include:
"
The staff provide an educational programme that is exceptional across all areas of learning and all age groups.
"
"
The system for assessing children demonstrates the excellent progress they have made in relation to their starting points.
"
"
Arrangements for safeguarding children are highly effective as practitioners implement extremely robust policies and procedures throughout the centre.
"
"
There are excellent systems in place to promote partnership working with parents, carers and others.
"