About us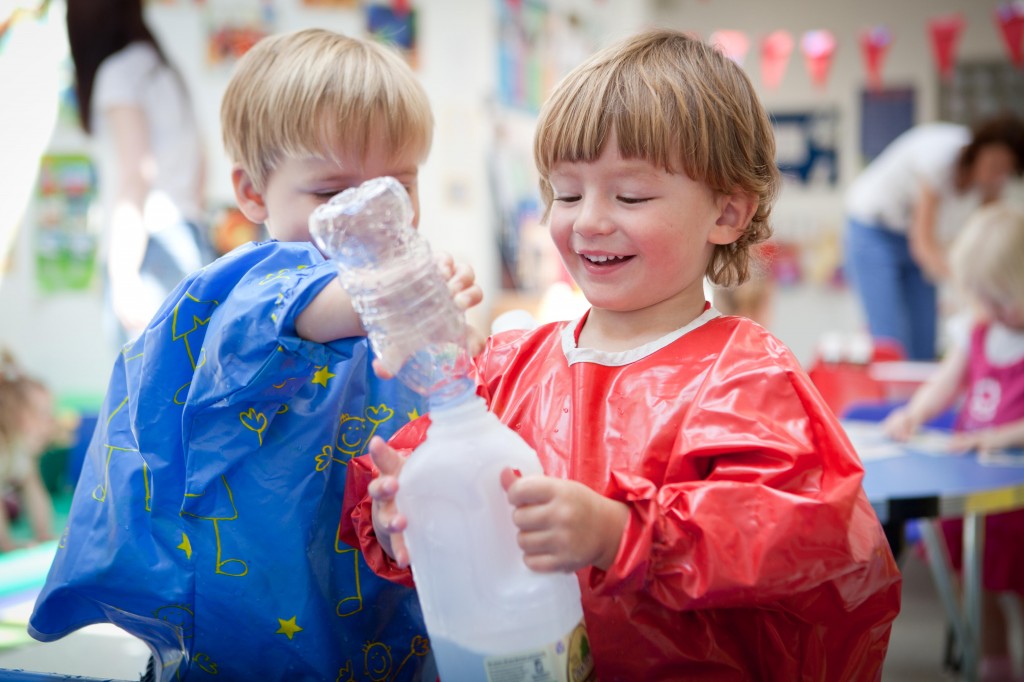 At Stepping Stones, we believe that childhood, particularly the early years, is a very precious time. Our philosophy is that, in order for children to succeed and be successful in whatever they decide to pursue, they need to be healthy, happy, secure and have a defined sense of feeling valued.
As a nursery school, we have the privileged and possibly unique opportunity to combine our children's natural state of development-that is, their genuinely uninhibited curiosity to explore and to ask  questions without a fear of 'getting it wrong'.
Through our planned teaching activities which allow children to 'learn through doing' and for them to feel able to offer ideas or explanations that value their own ideas,  we aim to instil in our children a love for learning and self-confidence in themselves as individuals. Our over-riding aim is that our approach will help prepare children for transition to primary school and eventually for life. As teachers, we have a duty to instil in children a love for learning which we sincerely hope will stay with the children into adulthood.
Aims and ethos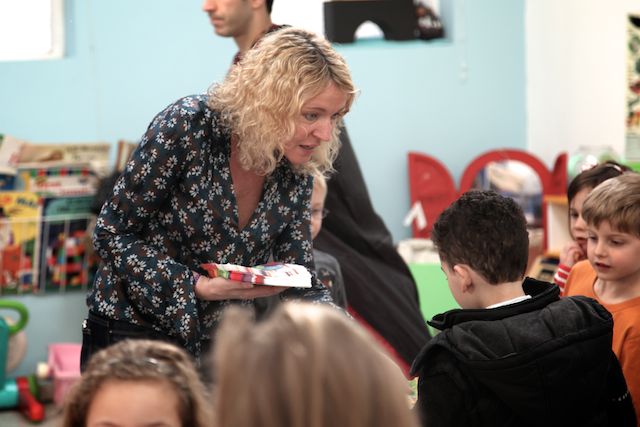 Bryony has utilised her knowledge of how successful  schools are organised and managed and has applied this to a nursery setting. This incorporates her philosophy that a child's educational experience, in the widest sense, and especially during the first five years of their lives, is a very precious and unique time. A happy, positive and value-led experience will therefore have a significant impact on a child's success in the future.
Through the emphasis that we place on social and emotional development and through our belief that all children are individuals and should therefore be valued for what they have to offer, we aim to instil in our children a love for learning and self-confidence. This should then help to prepare them for their transition to primary school, where we believe that they should continue to thrive and succeed.
History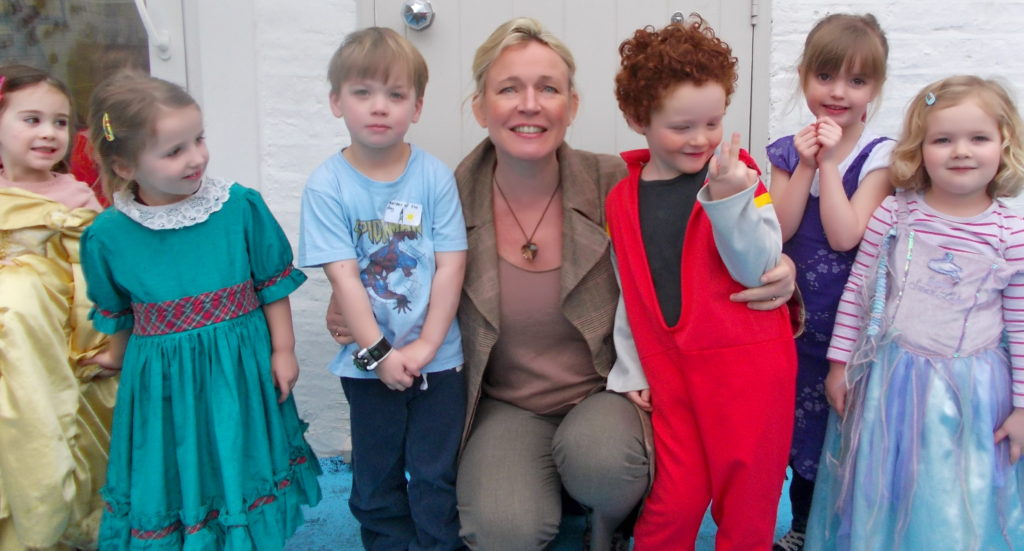 Stepping Stones was established in 2001. It was initially located at St Saviour's Church, Cobbold Road, W12, but due to its success and considerable increase in numbers of the children registered at the nursery, led to the purchase of a freehold property in 2009, giving the nursery a permanent and purpose built home.
We are currently registered to accommodate up to 89 children per day.
Stepping Stones is run and owned by Bryony Dodd. Ms Dodd is an experienced Primary teacher who has taught children for over twenty years, ranging from nursery age to Year 6. She has a B.Ed. (Hons) and holds a National Professional Qualification for Head Teachers from the London Institute of Education. Prior to opening Stepping Stones Nursery School, she was the Deputy Head of Fox Primary School in Notting Hill Gate,W8. She is the mother of 4 children, the youngest of whom left Stepping Stones in 2010 and is currently a pupil at a local Secondary School.
Partnership with parents
Stepping Stones works closely with parents and carers, providing regular feedback and assessment to encourage children in what they particularly enjoy, excel in, or to help them in areas they may find more challenging. Each Spring we hold an 'Open Week' in the Ladybird and Dragonfly Classes for parents to spend time observing their child in the classroom. There are also termly 'Stay and Play' sessions in the Butterfly and Caterpillar classes, when parents can come in to the nursery and join in with activities with their child.
We run workshops for parents, covering key areas such as 'Developing Literacy Skills' and 'Behaviour Management'.
When we have children at the nursery who spend part of their week with other Ofsted registered nannies or early years providers, we make every effort to liaise with the setting or nanny in order to ensure that we complement each other's delivery of the Early Years Foundation Stage curriculum.
Regular coffee mornings are held for parents, offering an opportunity to informally discuss any matters linked to individual classes or the nursery as a whole.
Testimonials
" Thank you so so much for the wonderful time that the boys have spent at your amazing nursery…the boys seem to have a genuine love and thirst for learning, from sports to French, music and numbers. "
Mrs Hannah Hill
" Thank you so much for giving Caspar such a fantastic start in school life. He has loved Stepping Stones from Day one…. "
Mrs Diana Edwards
" We could not be happier that we found Stepping Stones "
Mrs Kareen Cook
" Stepping Stones is an inspiring and wonderful place and we are so grateful for all that you've done for Stanley "
Catriona and Ben Scott
" Thank you for providing the best ever safe, fun and caring environment for Nicholas over the last years. Sad to leave. "
Mr and Mrs Kerswell
" Stepping Stones is a wonderful place-such a colourful, happy nursery and we are hugely grateful for the care of our boys, and for helping them to explore the world around them "
Sophie and Robin Matthews
Our staff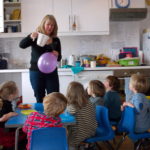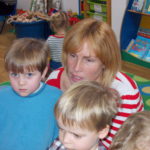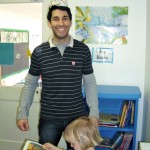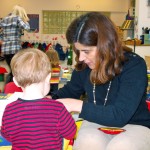 The nursery has a very strong commitment to employing the 'best and most able' staff to work with the children in each of the classes. This is based on the belief that the single most valuable and influential factor, in terms of children's education and performance, is the quality of the teachers and staff who interact with the children. This is why we employ staff who are rigorously checked for the appropriate requirements from Ofsted, and why we exceed the Government requirements for qualifications for nursery staff. All staff have regular appraisals and attend focused training sessions, in-house and externally.
We have several specialist peripatetic teachers who teach the children French, Drama/Movement with Yoga, Music, PE, Outdoor learning at our local park and Dance on specific days of the week and are supernumerary to the regular staff team.
At all times, we maintain and often exceed the child: staff ratios as follows:
Under 3s – 1 member of staff: 4 children

3 & 4 yrs – 1 member of staff: 6 children
Facilities
We are a purpose built nursery , specifically designed to maintain a 'homely' feel, whilst portraying a sense of the organisation that a school would suggest. We have four main classrooms and several communal learning areas. The children quickly become used to the concept of moving around a familiar building, as they will need to do when they move on to primary school.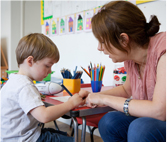 4 classrooms
There are four classrooms: The Caterpillar Class, The Butterfly Class, The Dragonfly Class and The Ladybird Class. The children spend a significant amount of time each day in their own classrooms, but also have timetabled sessions in the communal areas in the nursery.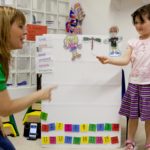 Extra-curricular and Meeting Room
This room is multi-purpose. It is used by our specialist music, French and drama teachers to teach small groups of children as well as offering parents and staff a quiet place to hold meetings and workshops.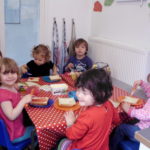 Domestic Science Room
All of the children have regular cookery lessons in this designated children's cookery room. They are introduced to basic food and hygiene issues, cookery processes as well as a range of tasty recipes.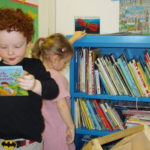 Library/Quiet Room
This room is an area in which children can spend time quietly reading in small groups or 1:1 with an adult. It also has a 'listening centre' for the children to enjoy spoken texts.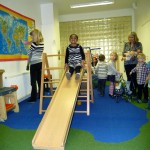 Outdoor/Indoor Playroom
This is a purpose built, large play space for the children to develop their physical or gross-motor skills. Each class has a daily timetabled 'playtime' in this exciting space.It opens out into the small little playground at the front of the nursery.
Special Needs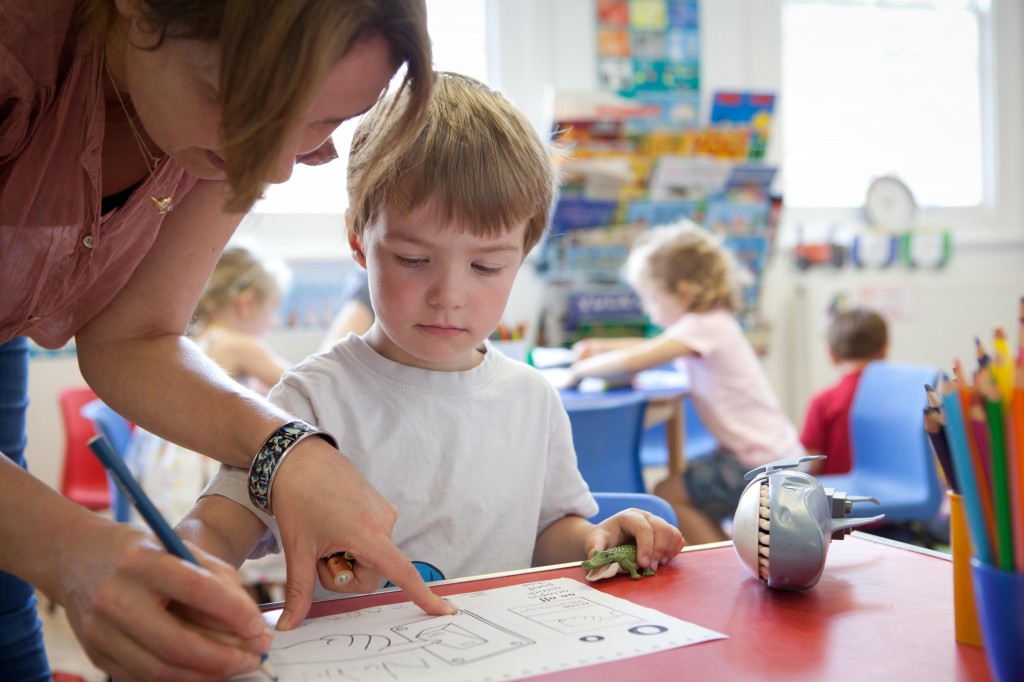 We are proud of our commitment to, and success with, supporting children with a range of special needs. These can range from simple delay with certain speech sounds to more complex needs. If a child needs an individual teaching approach or education plan, Bryony Dodd the Special Needs Coordinator (SENCO), will work closely with the staff team and any external agencies, as appropriate, to ensure that the child is fully supported and given complete access to the curriculum. Parents are involved in this process at all times.